October 2023: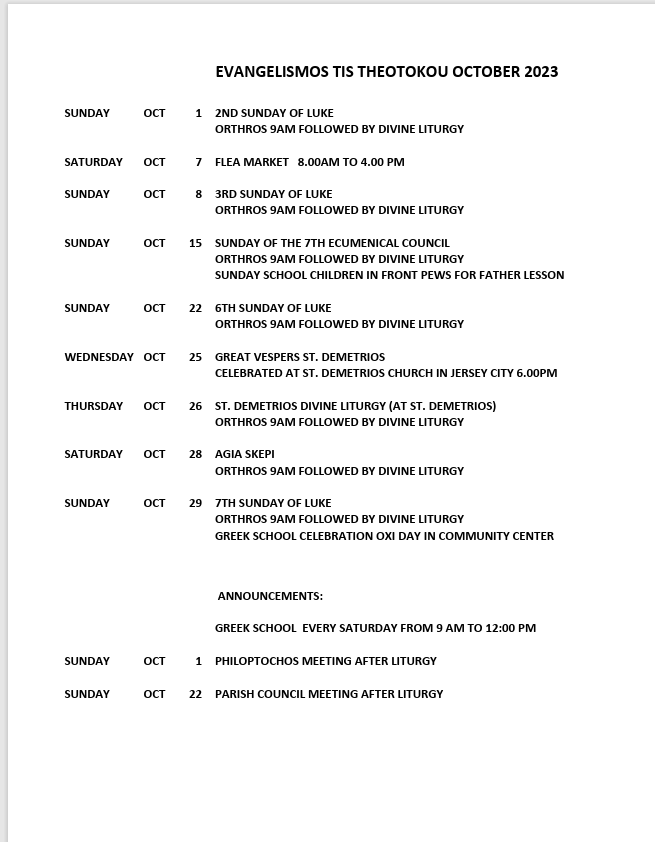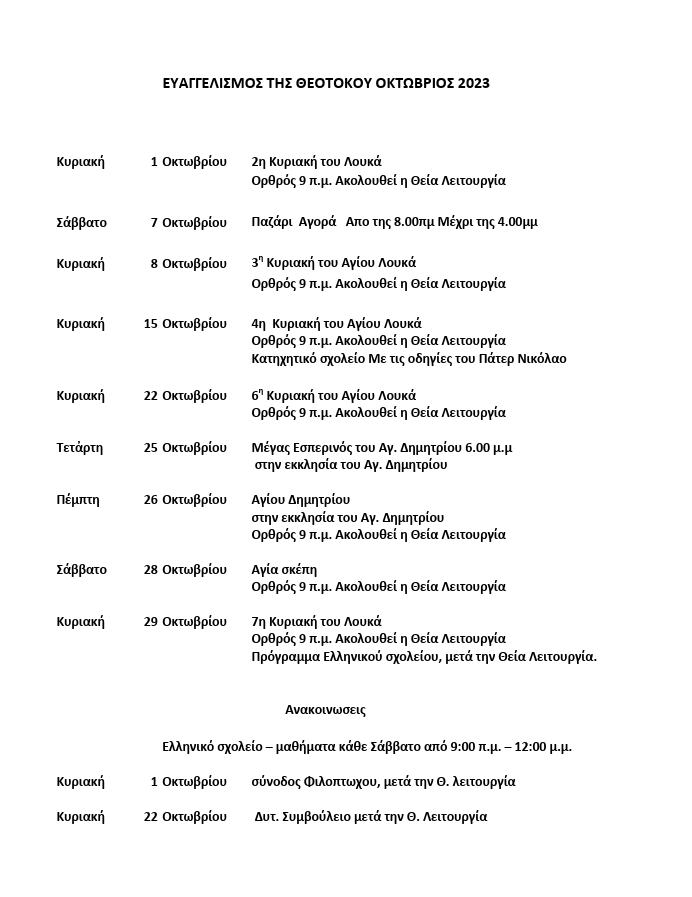 Father Nick's Message October 2023
We are now well into the NEW Ecclesiastical New Year with Sunday School, Greek School & Liturgical life beginning! Please keep handy the calendar (in this Bulletin) so you won't miss out on the very exciting and worthwhile ministries our parish has to offer everyone! This is YOUR CHURCH. Come and enjoy! Stay involved! Be grateful for the time that we can share with each other!
Have you ever wondered why some churches have so many problems? The answer is very simple: TOTALITY! The totality of its members must come together to achieve the common good of HIS holy house. A body can only function properly with all of its members working together. If the brain does not work with the other senses, how hard would it be to smell, taste, hear, see and touch? Can one walk without the legs getting the message to do so from the brain? Can a severed body function in the same manner as a body that is whole? The answer is a resounding NO! Unless the TOTALITY of the body of the Church members are willing to work together, the Church (parish) will always be SEVERED! Yes, we can pretend everything is ok; continuing to go through the motions and let OTHERS fix the problem. But, is this the correct way? Is this the way we are to function as Christians? Is this the Church that we call "one, holy, catholic and Apostolic"?
My dear brothers and sisters, I can honestly say that it has been my joy serving the parish of EVANGELISMOS TIS THEOTOKOU! However, we are just like many other parishes who have endured gossip, lies, anger, frustration, in-house fighting, lack of communication, lack of financially giving what we SHOULD be giving and have even lost a few families. I have seen a lot of good within the parish in which we can continue to build on. BUT, we must learn to serve as opposed to always wanting to lead (or let someone else do)! Everyone must stop trying to point out what others are doing OR not doing and replace it with open communication and solutions. I say this with regards to all aspects of our Church life: spiritually, economically and liturgically. If we allow peace and forgiveness into our hearts and souls; in such a way that you have never experienced it before in your lifetime, I promise you a healthier, loving community that can accomplish great things according to the Will of our Father in Heaven. Let us all strive once again to bring back what was enjoyed years ago; not only for our souls, but for our children! It doesn't matter the size of the parish (remember, the church began with Christ and only 12 Apostles!!) What does matter is that we should all STRIVE TO BE OF ONE MIND, BODY AND SOUL serving our Lord's church AS BEST AS WE CAN! PLEASE GET INVOLVED WITH YOUR CHURCH!!
MAKE THE TIME!!
May our Lord, God and Savior Jesus Christ, through the intercessions of The PANAGIA, continue to bless our Beloved Parish and all of you!
With Pastoral Love, I remain, Father Nicholas
September 2023: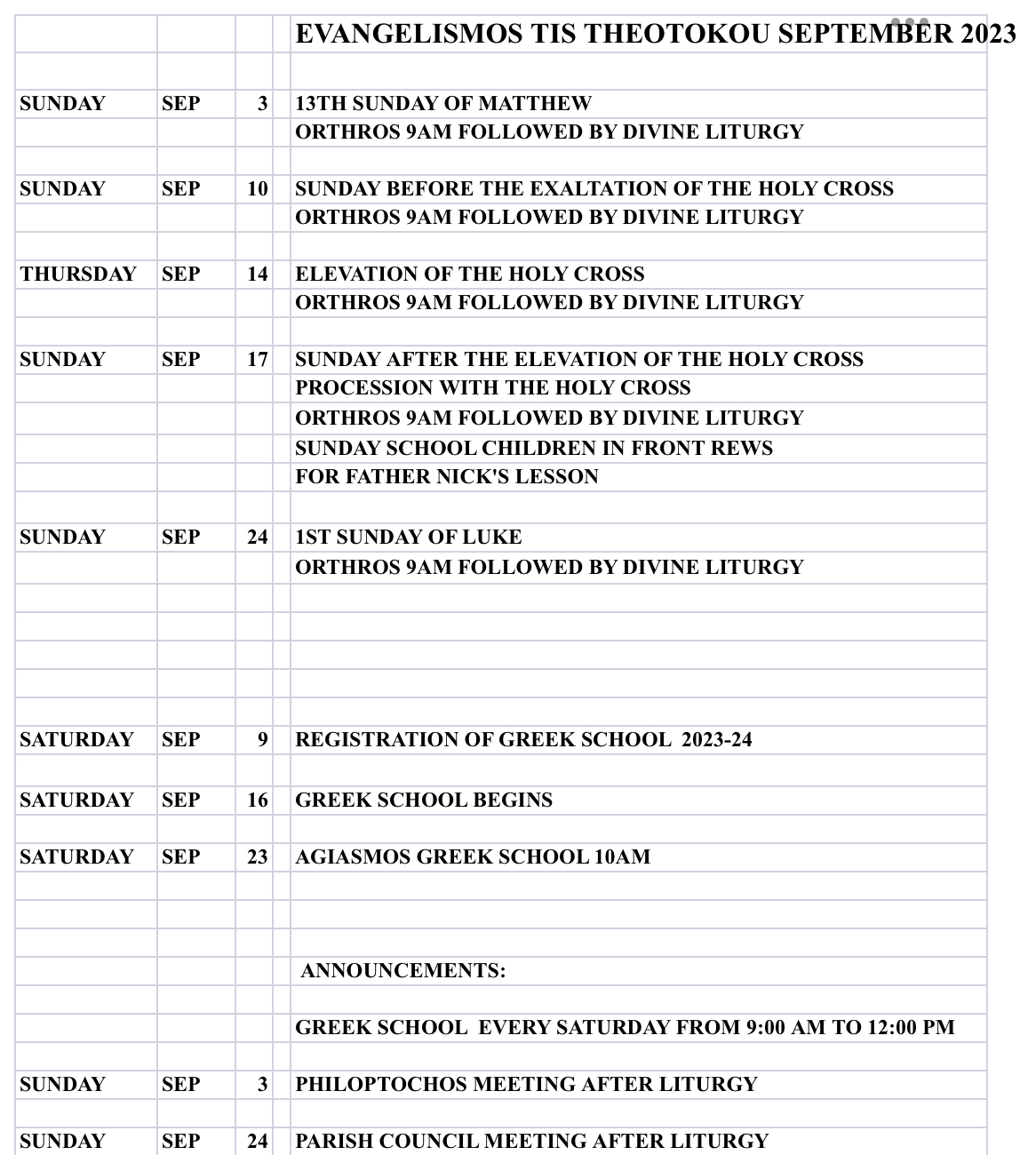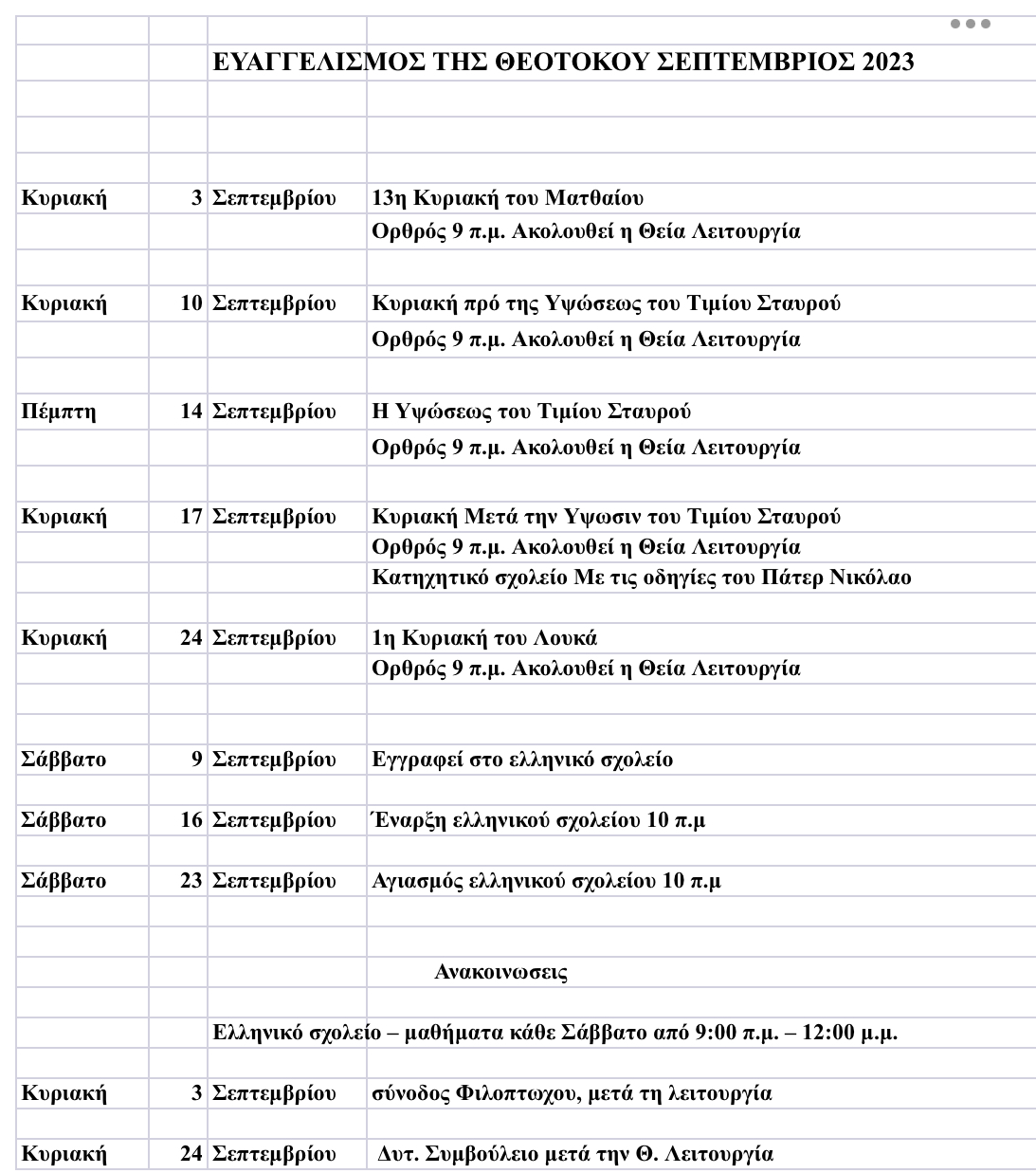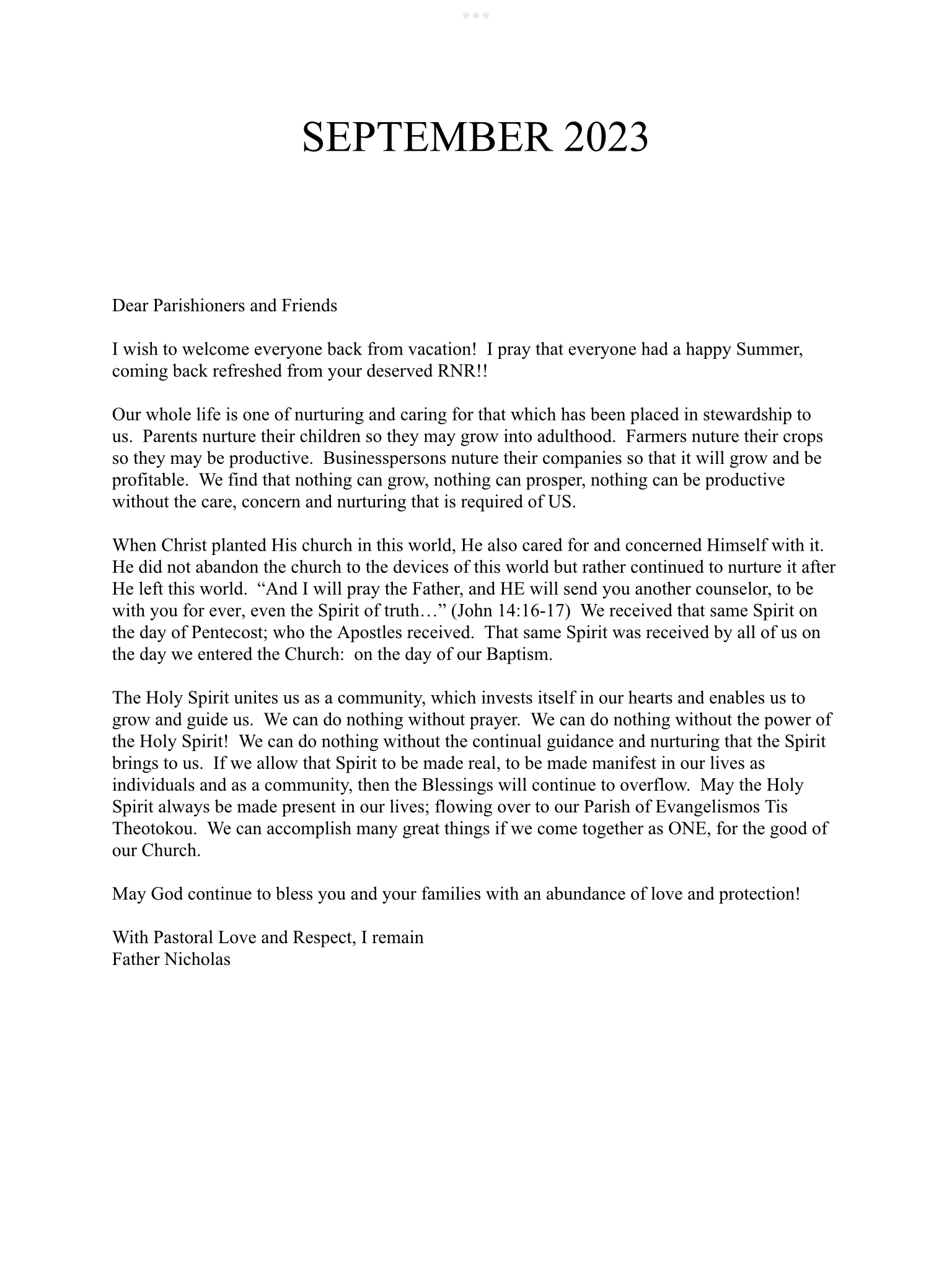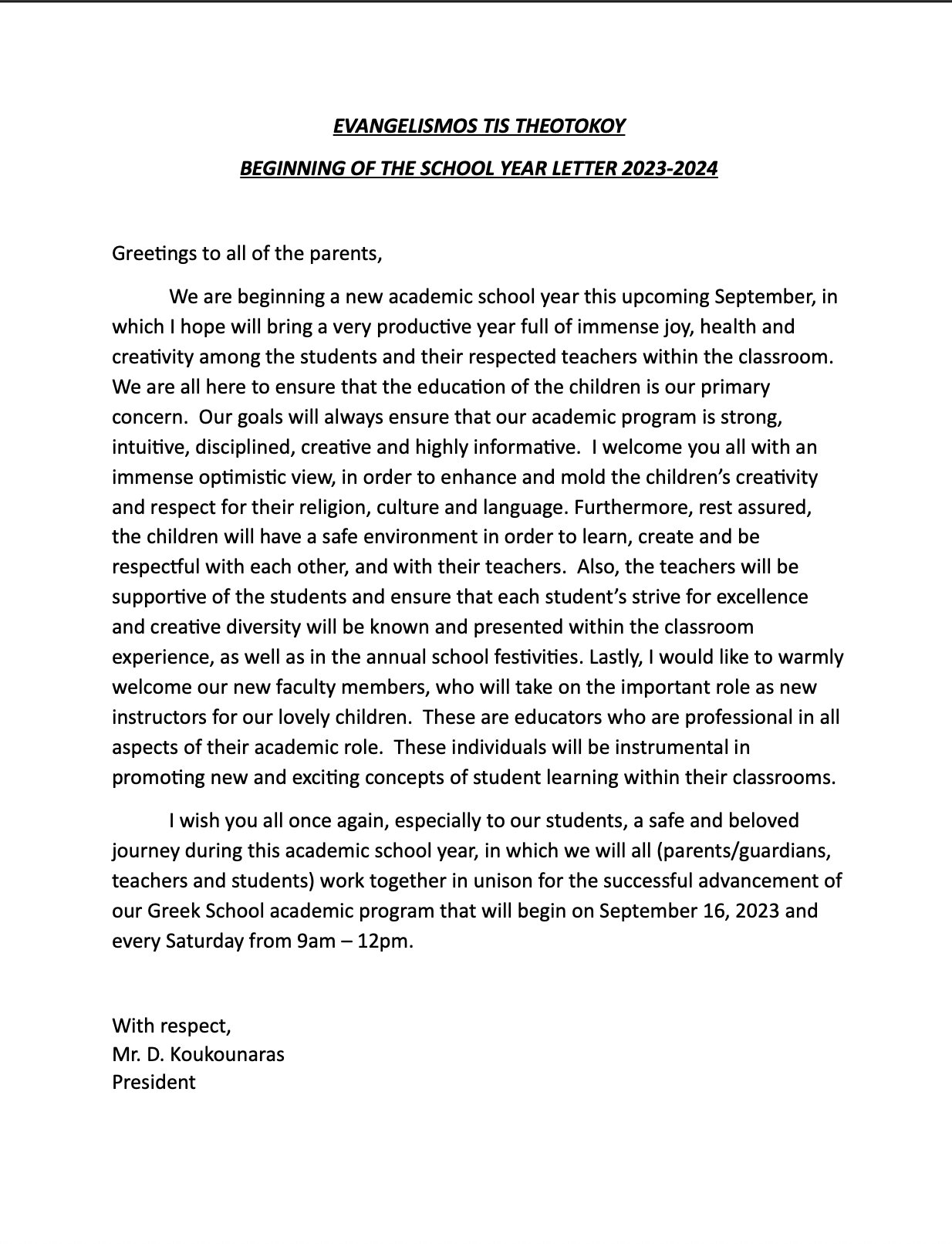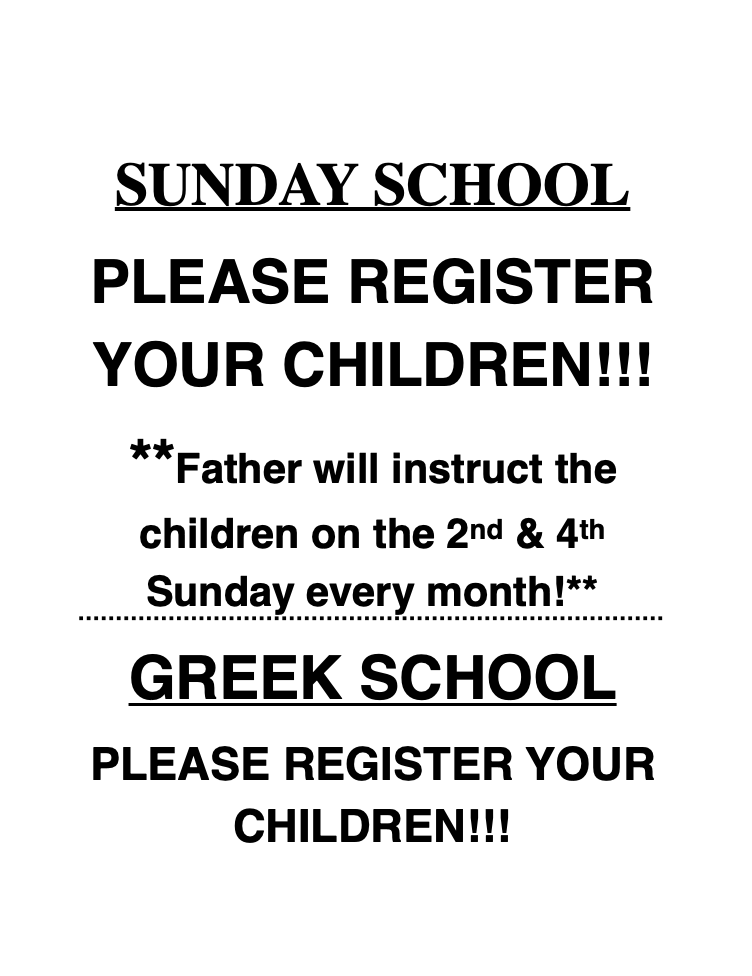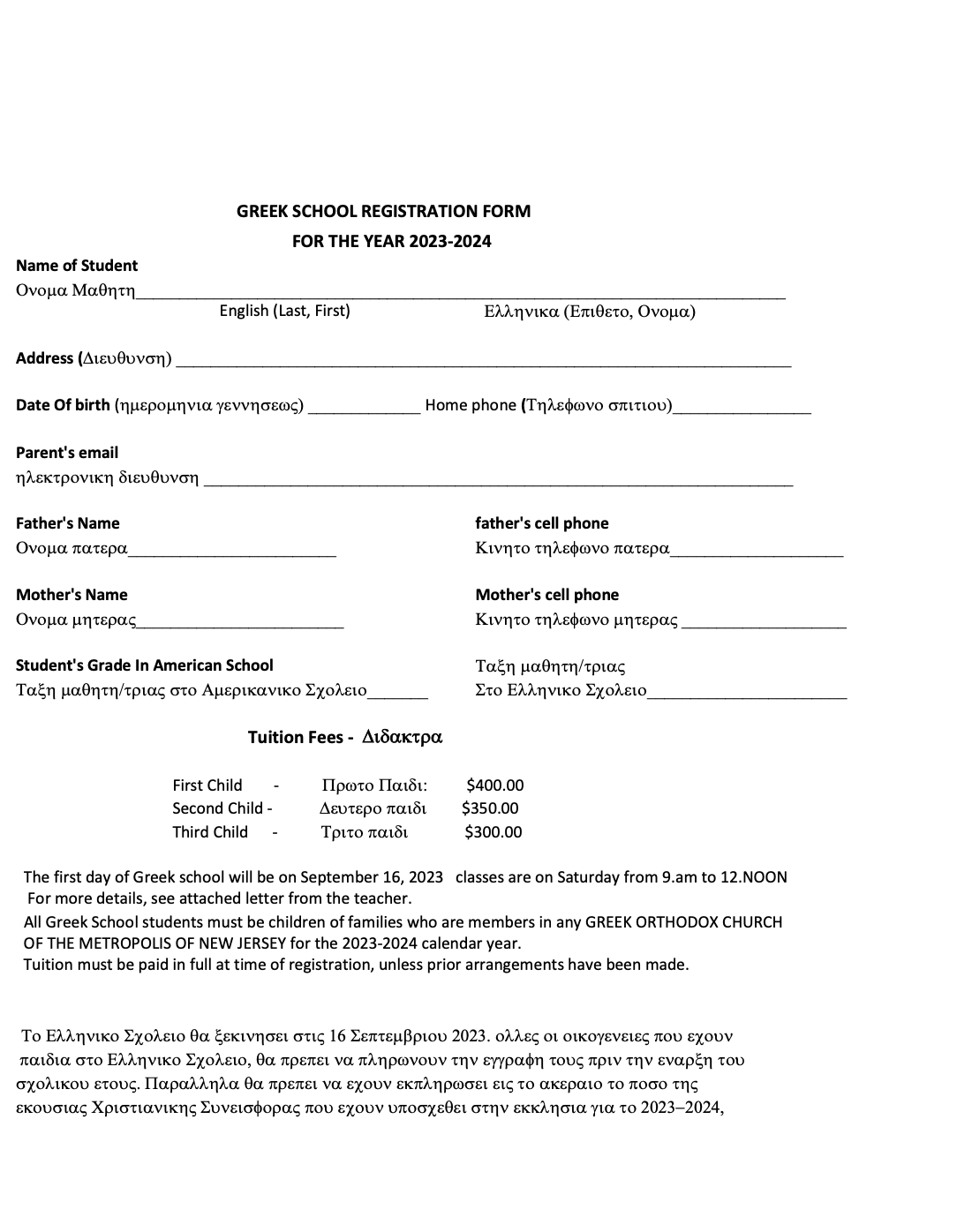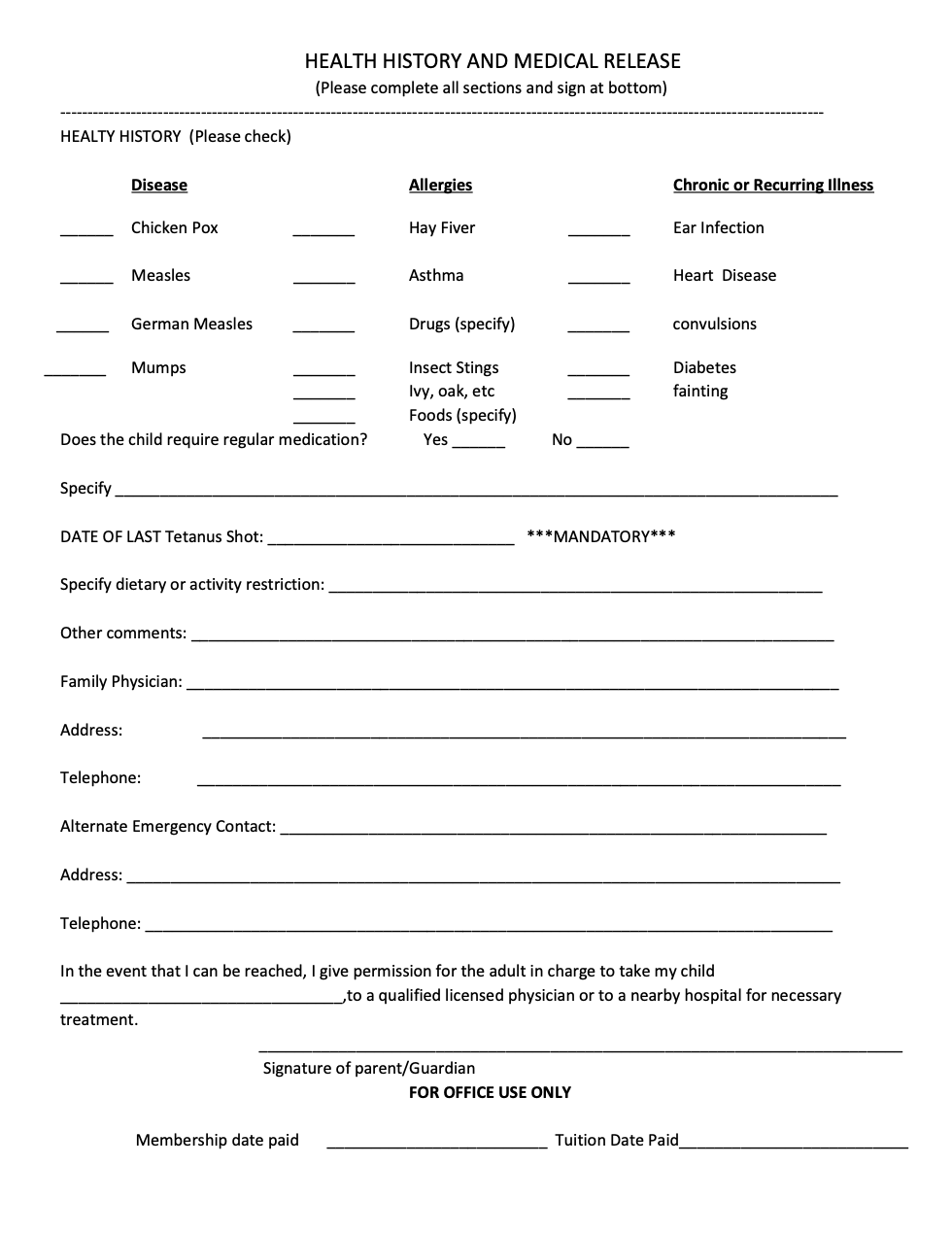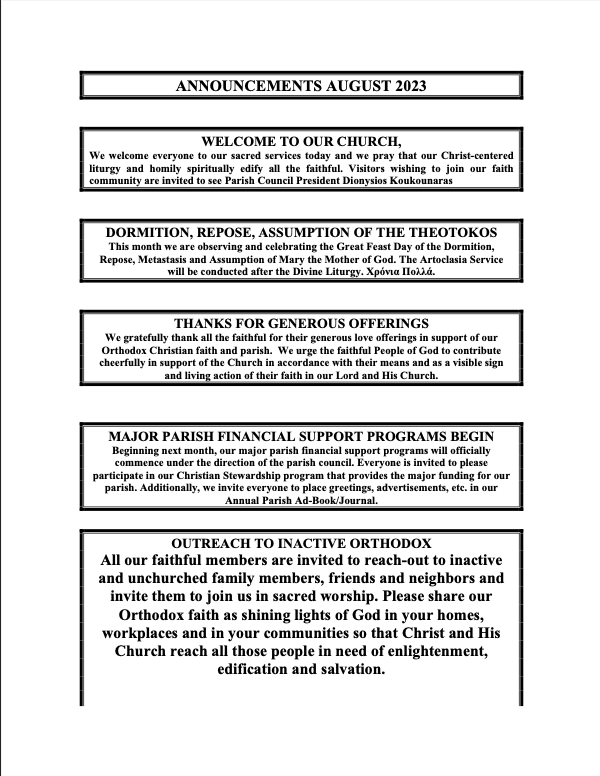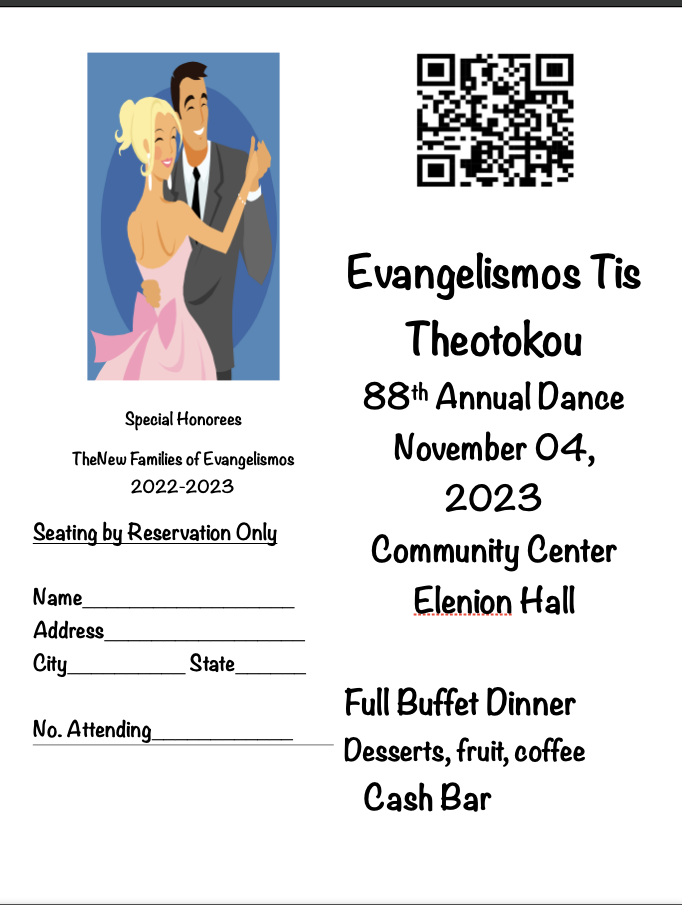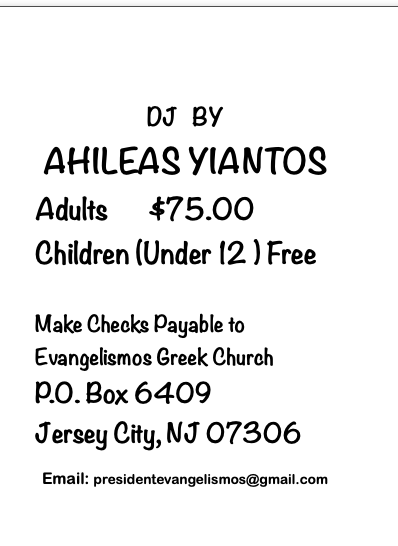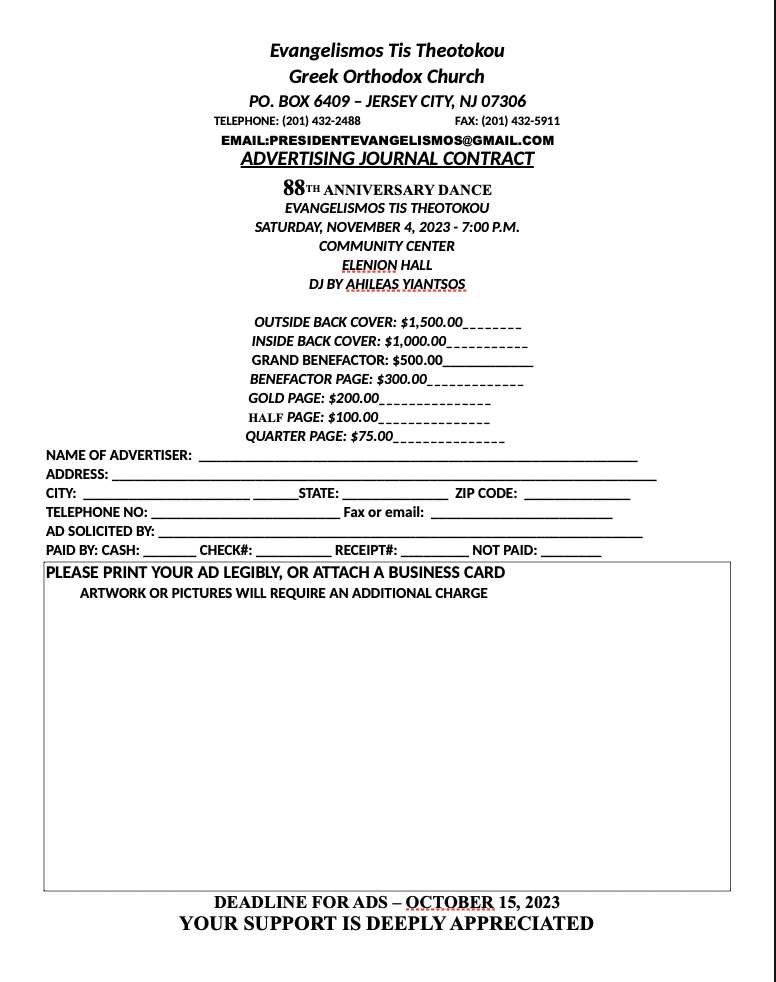 Services Schedule
Sundays: Orthros (Matins): 9:00 AM | Divine Liturgy: 10:30 AM
Weekdays: Orthros (Matins): 9:00 AM | Divine Liturgy: 10:30 AM
For information on our Lenten and Holy Week services please contact the Church office at (201) 432-2488.
____________________________________________________________________________________________________________________________
Find us on Facebook! Click HERE.
---
"Welcome one another, therefore, just as Christ has welcomed you, for the glory of God." - Romans 15:7
Through this web site, we are pleased to be able to introduce you to that same worship and fellowship as it is expressed in the life of our Parish. If you are a new member of our parish, or are considering membership, these web pages will acquaint you with what our parish offers to those who give it support and sustenance; to those who already belong to the church, we hope they will provide you with the assurance that your sacrificial offerings are received with profound respect, and are utilized to maximum effectiveness. They will, in any case, enable you to make the informed decisions that are necessary for a meaningful relationship with your church.
____________________________________________________________________________________________________________________________
QUICK LINKS
Click HERE for FUNERAL ANNOUNCEMENTS.
Click HERE for WEDDING ANNOUNCEMENTS.
Click HERE for BAPTISM ANNOUNCEMENTS.
Click HERE for ANNOUNCEMENTS IN GREEK.
Click HERE for ANNOUNCEMENTS IN ENLGISH.
Click HERE for GREEK SCHOOL.
Click HERE to go to ORTHODOX MARKETPLACE
_______________________________________________
Rev Economos Nicholas Rafael
Email: frnickeva57@gmail.com
Phone (609) 805-5674
_______________________________________________
If you want to contact the President, please email:
presidentevangelismos@gmail.com
If you want to contact the church office, please email:
If you want to contact Fr Nicholas Rafael, please
frnickeva57@gmail.com
________________________________________________
Special Services
At the center of the life of the Church is the Holy Eucharist, which is the principal celebration of our faith and the means through which we participate in the very life of the Holy Trinity. Learn more»
---
Our website made possible by AHEPA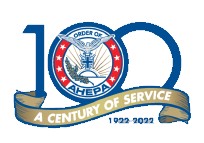 AHEPA Donors:
Hudson Chapter 108 & Bergen Knights Chapter 285


---
Greek Current Events: News from Greece in Greek & English
________________________________________________